When asked to choose one leadership experience that I'm proud of and that involved a group of 3 or more people, my mind instantly gravitates towards a project I was being a part of in Tokyo Tech a couple of months ago.
It was a part of an intensive course called "International Project for System Development", where we had to brainstorm an idea that could potentially be both profitable and useful for the world in the future, analyze its viability and plan out how we'd develop it. After all of the prep work was done, we then had to pitch it to investors and users (which, in our case, were our fellow classmates and professors).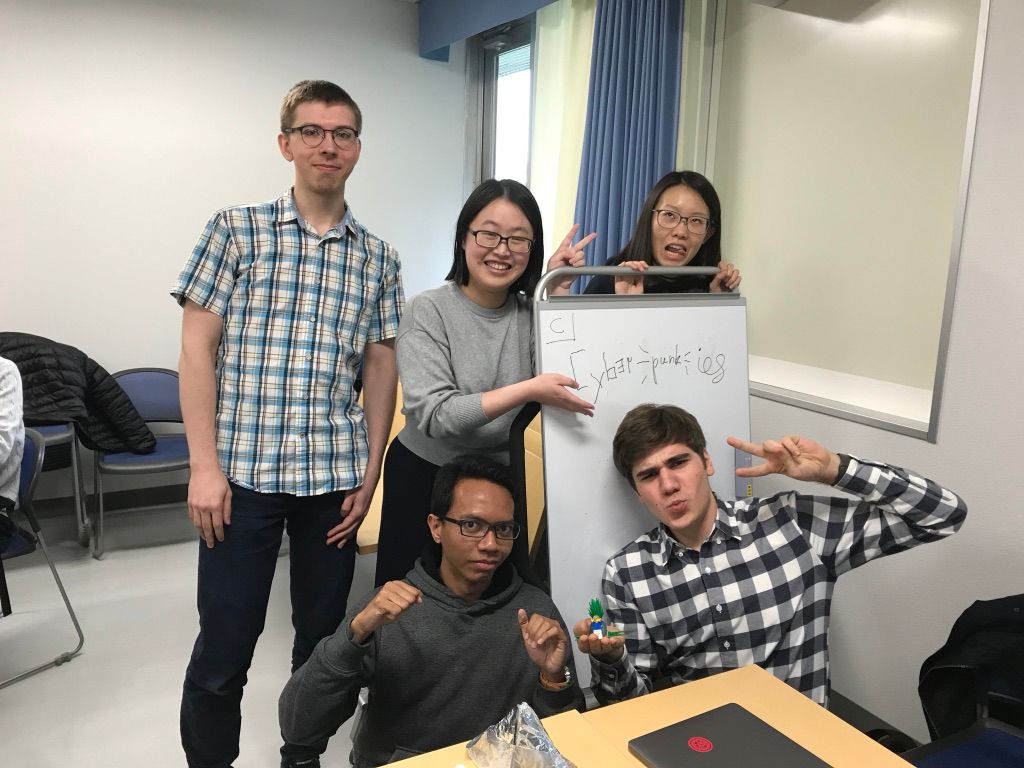 Our team consisted of 5 CS majors:
Chen, an introverted girl that liked sci-fi books
Anton, a guy that is really focused on his AI-related work
Ridwan, a badminton fan that's also focusing hard on his research
Bi, a very social person that likes engraving  
Yours truly, an M1 student with a passion for reading
In the beginning, nobody had a clear idea of what they wanted to do with this project. Since I was really into reading different communication books at that point, I proposed an idea that I thought was quite interesting - teaching social skills to hikikomori.
While everyone thought that it was interesting, different people had different images of "social skills" in mind:
Anton wanted to make a Tinder competitor and use AI to "rate" someone's performance
Bi was mostly focusing on how to apply it to successfully passing interviews
Chen wanted them to "socialize" online, using a Twitter-like website
Ridwan and I both wanted to make a Coursera-like application that would give them some theory that hikikomori could apply in real life
I think that here I did one of the best things I could as a leader - instead of just forcing my idea onto everyone, I showed how we could incorporate a lot of what others wanted into one framework (which just happened to be a Coursera-like application ;) ).
In the end, we agreed to have some courses that'd prepare people for communication (including job interviews), after which they could chat with each other from within the app and organize get-togethers.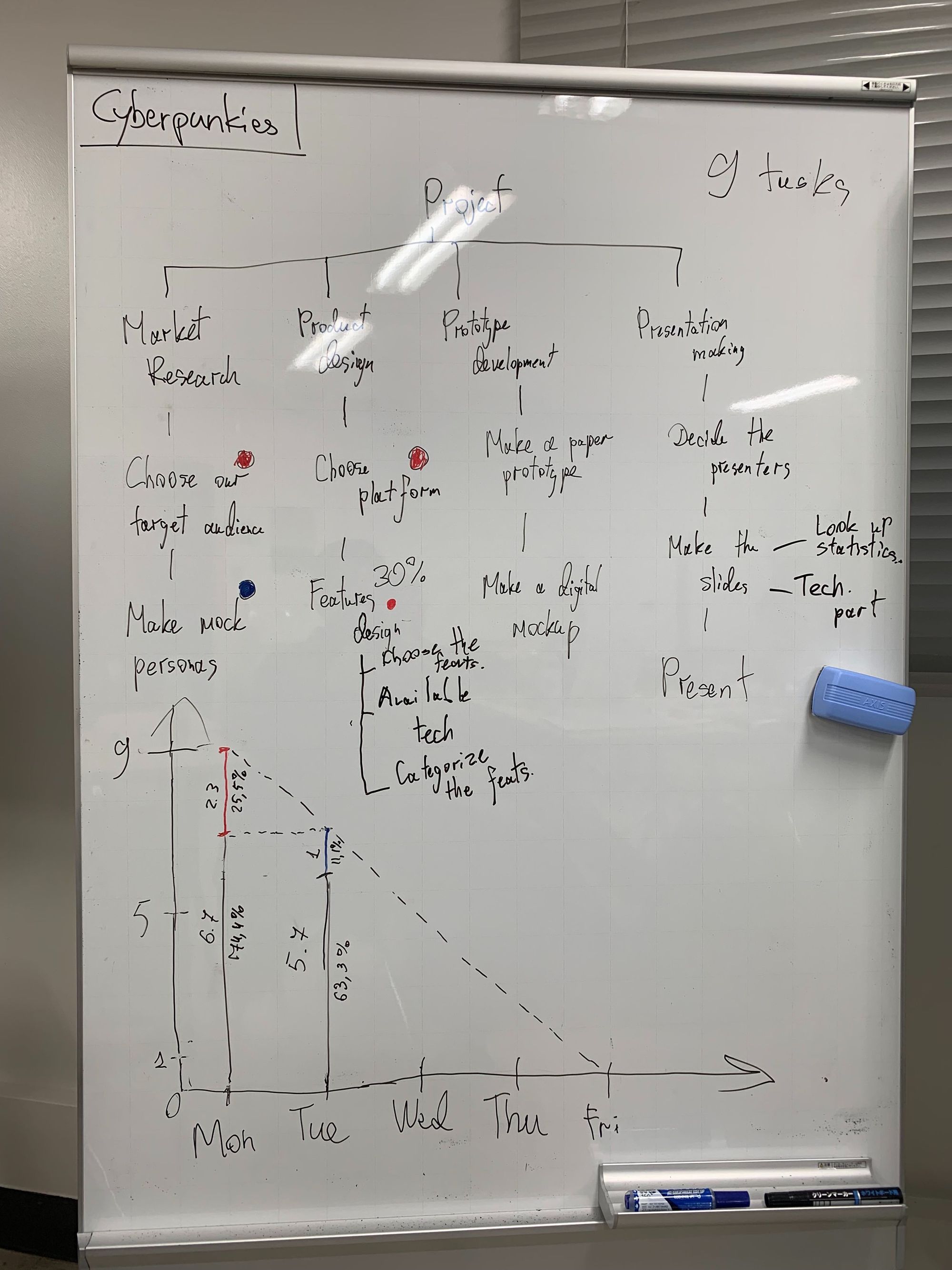 After we were done with the idea, I used my previous project management knowledge I obtained working at Volvo Poland to make the workflow smoother - we planned out how we'll spend our time and used a burn-down chart to track our progress.
We also used a technique recommended by the professor, Keep-Problem-Try to determine good and bad parts of our workflow as well as the possibilities that we'd like to explore.
Then we split responsibilities for presentation - we assigned people that had the most enthusiasm (as well as expertise) to work on some part of the project to work on it.
Anton was assigned to be our Tech Lead, and present our technological stack to the new developers
Ridwan decided to take the mantle of a UI designer, developing the prototype of our application
Chen took the duty of making the management presentation, discussing our team structure
Bi decided to pitch our product to investors, showing them that it's a worthy investment
I decided to target our customers with my sales presentation and to show them why our product is worth getting
After this, the project entered its final phase - everyone was mostly working on their presentation by themselves, although we were discussing some details here and there.
After presenting and getting feedback, we wrote our reports looking back at what we've learned in the class and then parted our ways.
Personally, I'd say that the 3 most important things I've learned from the class are
Creating a supportive atmosphere where even shy people are not afraid to express themselves
Building team spirit and a shared narrative (using things like a lego statue we made)
Politely disagreeing with people and showing why your approach might be more beneficial without coming off as too rude or scary